As a global leading video surveillance manufacturer, Uniview dedicates to provide better products and better services for global distributors, system integrators and installers. JVSG, a developer of video surveillance tools and software, is professional on helping the project manager to quickly and effectively design the video surveillance system.
The software offers a new way to design modern video surveillance systems quickly and easily.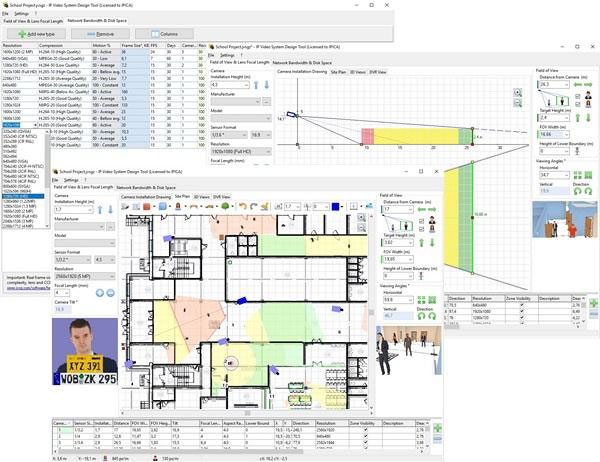 With Video System Design Tool you can:

Increase efficiency of your security system while lowering costs finding the best camera locations

Calculate precise camera lens focal length and viewing angles in seconds

Check the field of view of each camera and find dead zones to increase the security level of your premises using 2D and 3D modeling

Load site plan / floor plan JPEG, PNG or BMP background images from Visio or Google Earth. Import AutoCAD DWG drawings (Pro) or backgrunds from PDF files

Print or export your project to PDF. Copy your calculations, drawings and 3D mockups to MS Word, Excel, Visio or other software to create an excellent project IP Video System Design Tool includes a field of view calculator, lens focal length, CCTV storage and bandwidth calculators, megapixel camera resolution calculator and many other CCTV tools so you can design a video surveillance system quickly, easily and professionally.
More detail product specific information and tutorial, please see the JVSG link
Download the latest version of the tool