Who is Uniview
Uniview is a leading global manufacturer of professional video surveillance devices and solutions. Uniview has complete IP video surveillance product lines including IP cameras, NVR, Encoder, Decoder, Storage, Client Software and app, covering diverse vertical markets including retail, building, industry, education, commercial, city surveillance etc.
In addition to video surveillance products, Uniview extended its business to temperature screening products, based on video and thermal intelligence technology.
Uniview products now serves a diverse set of vertical markets covering more than 145 countries. Our aim is to become a global leader in video surveillance industry which endeavors to build a safer world by providing professional, reliable and cutting-edge products and services.
4th

largest video surveillance manufacturer in global market

145

countries covered

13

years of IP video surveillance experience

15%

revenue invested into R&D

Nearly 100%

annual growth rate in overseas market
What We Offer
More Reliable, More Efficient
The most strict quality control: Select high quality; 680 tests; Full-process traceable system.
The easiest professional video surveillance: One-click upgrade, cloud upgrade, plug & play, support Onvif, Plugin free.
The most open system: 10+ systems includes, Onvif, Milestone, Genetec, Exacq, Digifort…
Customer-First

Flexible and customized sales, market and brand strategy

Delivery

First-rate delivery ability, 400+ overseas staff

Scale

At least 10 million pcs shipment in 2019, CAGR near 100%
More than 1100 High-end Cases
UNV Heat-tracker Series Secures IKEA Tampines, Singapore
For security personnel, the entryways at IKEA makes them vulnerable to COVID-19. To solve these problems, Uniview provides a solution for measuring body temperature with OET-213H-BTS1. Easy to install and easy to use, making this product very popular and desirable.
UNV Heat-Tracker Series Secures Mexican Social Security Institute
In order to prevent the outbreak of COVID-19 and to ensure the health of patients and visitors, IMSS choose UNV Heat Tracker products OPD-533TM, human temperature screening & metal security gate to be installed at the entrance of the hospital, to send out the notifications of fever detection.
Comprehensive industrial park surveillance solution for Nuhn in Canada
Together with Excellence Security and Automation, Uniview provides Nuhn Industries Ltd. with a comprehensive industrial park monitoring solution.
UNV Security Solution for Jas P Wilson Forest Machines
Recently, Jas P Wilson Forest Machines installed a state-of-the-art UNV security system for the purpose at its 20000 square meter base in Dalbeattie, south-west Scotland. .
How UNV Solution is Reliable for Fishing Grounds in Chile?
Due to the vast expanse of water and poor lighting conditions in the fishing grounds, it's not easy to manage and monitor. In the face of these problems, the combination of UNV laser PTZ cameras and fixed lens bullet cameras turns everything possible and easier
Core Technologies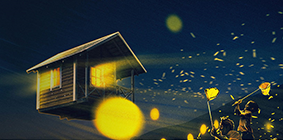 ColorHunter
ColorHunter cameras guarantee video with colorful details when you need them. In addition, the ColorHunter camera can also work with smart intrusion prevention to further enhance the probability and accuracy of feature extraction.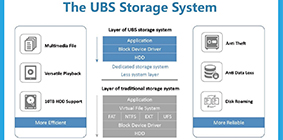 Universal Block Storage
Uniview developed the innovative Universal Block Storage (UBS) technology. It ensures the safety of data while enhancing the efficiency.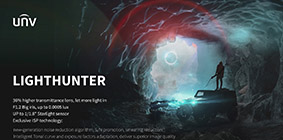 LightHunter
Uniview devoted significant resources to the research and development of this new ultra-low light technology. Now, LightHunter technology is available and provides unmatched detail, brightness, and realistic color, along with clear images in the ultra-low light.
PixelSense technology
Uniview applies unique PixelSense technology which replaces the hardware coupler to achieve more accurate and sensitive detection of real surveillance scene illumination. Currently, all IP cameras in Easy series support PixelSense technology.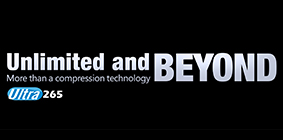 Ultra 265
To balance the need for HD surveillance and corresponding storage and bandwidth cost, and to keep pace with the development from H.264 to H.265, Uniview spends enormous efforts to exploit HEVC coding standard and invented the patent coding technique U-Code. The combination of U-Code and H.265 is the unique technology - Ultra 265.
Partner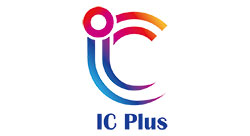 +353 (0) 1 4268275
hello@ic.plus
www.ic.plus

Unit C, 2004 Orchard Avenue, Citywest Business Campus, Dublin 24, D24 YK28, Ireland

IC Plus is a multi-brand distribution company focusing on the security and consumer electronic sectors. Formed from two great distribution brands in Ireland, IC Realtime & Electroplus. IC Realtime has been diligently servicing the security sector since 2006 and Electroplus has an impressive 25-year pedigree in Electronic distribution. It is from these two great brands that we have drawn inspiration for our new company name: IC Plus