Background:
IKEA is a Swedish-origin Dutch-headquartered multinational group that designs and sells ready-to-assemble furniture, kitchen appliances and home accessories, among other useful goods and occasionally home services. Founded in Sweden in 1943, IKEA has been the world's largest furniture retailer since 2008.
IKEA Tampines is one of the IKEA stores in Singapore, located in the Tampines area. Hundreds of employees work here, and a lot of customers come here every day. As with all large retail markets in the world, preventing loss and protecting lives is essential. How to conduct good health checkup on customers under the current situation has become an inevitable topic.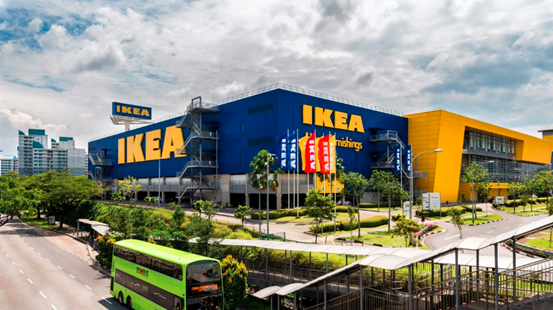 Challenge:
IKEA Tampines feature entrances and exits that are welcoming to the public. For customers, the entryways make stores look cozy and inviting. However, for security personnel, this makes them vulnerable to COVID-19. Staff must pay attention to everything from petty theft to temperature checks. The management at IKEA contacted Uniview for help in order to protect their employees, goods, services, and customers.
Solution and products:
To solve these problems, Uniview provides a solution for measuring body temperature with OET-213H-BTS1. Easy to install and easy to use, making this product very popular and desirable.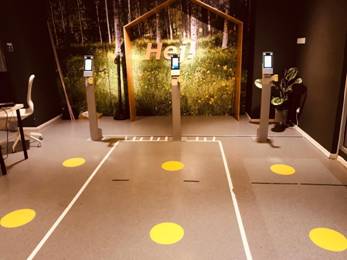 At the same time, the low temperature detection error of ± 0.3ºC enables efficient and precise temperature measurement. Capture the face of the person taking the measurement added more value to view the full report. These functions help to achieve a real-time and fast temperature screening solution, thus improving the work efficiency. It can be used in transportation hubs, hospitals, businesses, schools and communities and other traffic-intensive locations for large-scale monitoring and rapid screening of human body temperature. With these fantastic functions, OET-213H-BTS1 can greatly improve the prevention and control of pandemic, reduce the risk of cross-infection in public areas.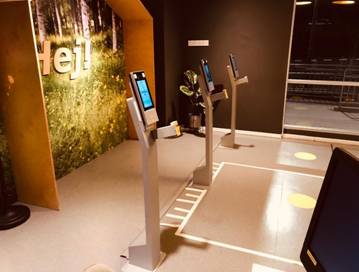 In response to the request of Singapore government, IKEA Tampines will check the body temperature for every employee on a daily basis after the "circuit breaker".
"Shopping at IKEA is a magical experience. If you're a homeowner – or living in a house in Singapore – then you'll learn how this Sweden furniture is integral in your life. But COVID-19 prevents customers from shopping with confidence. UNV products changed our way of temperature measurement from passive to active. They have great value here." the management of IKEA Tampines said.
Uniview continuously provides Heat Tracker products and solutions in Singapore to facilitate the resumption of work, production and study in Singapore in the next stage.