Gangnam District, which is located in South Korea, is the third largest district and 4th most populated district in Seoul. Both the Greater Gangnam Area and Gangnam itself are widely known for its heavily concentrated wealth and high standard of living, which has been compared to cities such as Beverly Hills, California. Uniview provided more than 100 IP cameras for city surveillance in Gangnam District.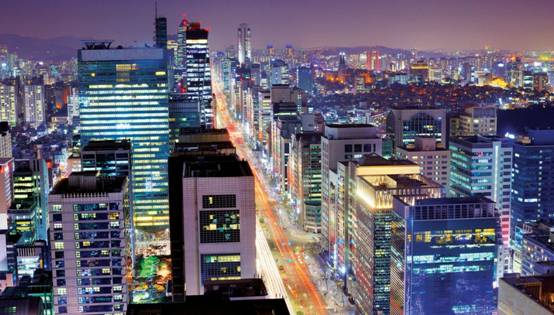 Highlights:
1. Omnibearing and multi-angle surveillance at intersections, NO dead zone
In such a mass security system like city surveillance, it is required to have dense distributed and wide range of surveillance points since cameras are the basic resources to obtain information.
In Gangnam District, they used four fixed lens cameras in the intersections to cover four different directions, and a PTZ dome camera to check details when event happens. The dense distributed cameras divided the city into grid, and monitoring every corner with no dead zone.
2. Compatible to third party VMS
City surveillance is a type of application which integrates abundant services, such as traffic control and public security etc. The cameras used in city surveillance should meet general standards, serve for various event from different department through VMS platforms, including emergency command, traffic accident review and large-scale parade.
Uniview is one of ONVIF full members. We involved in protocols amendment meeting every year and keep updating our devices to ensure to have the latest version.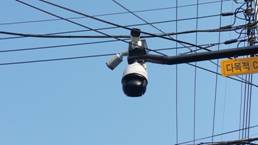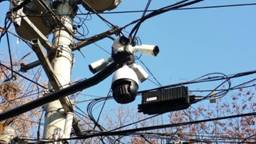 3. 4MP high resolution, smart functions supported
Gangnam District city surveillance project used Uniview 4MP motorized VF network IR bullet camera which supports 2592 × 1520 resolution. The wide angle of view is suitable for scenes in city surveillance. The bullet camera used latest Hisilicon H.265 DSP, which can reduce up to 50% bandwidth but keep high image quality.
The camera also supports U-code which is an optimized deep compression technology released by Uniview. It can reduce up to 95% bandwidth and no details missing. U-code uses IRP (Intelligent Region Perception) to detect motion in each frame so that scenes containing interesting information could be preserved while the other relatively static area such as lawns, white walls could be squeezed to save storage.
Moreover, the camera supports smart functions. For example, it has face detection functions which has much lower false alarm rate than normal motion detection, which can save a lot labor work for security staff. It also support de-focus detection and scene change detection, prevents criminals destroy devices.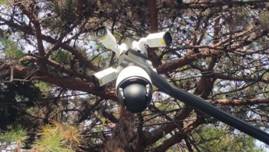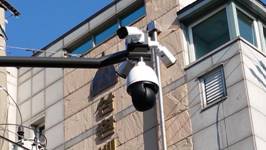 Till the end of 2016, Uniview's city surveillance solution covered more than 500 cities in China. With the rich city surveillance experience in Chinese market, Uniview is specialized to provide city surveillance solution to international market. Uniview will spare no effort on providing high quality products, cutting edge technologies and professional services for global customers.