Uniview's Protect to Guard Canon Medical System in Brazil
Background:
Canon Medical System Brasil is a subsidiary of Canon Inc in Brazil. For more than 100 years, Canon Medical has been at the cutting-edge of diagnostic imaging, providing healthcare solutions, via CT, X-Ray, Ultrasound and MRI, which helps enrich life for everyone.
At the beginning of 2020, COVID-19 outbreak happened and spread rapidly all over the world. Canon Medical System is one the associations committed to fighting the epidemic. From February 2020, they announced they have stared the development of coronavirus detection system, which can complete the detection of new coronavirus in 40 minutes. Compared with other detection methods, this system reduced the detection time greatly.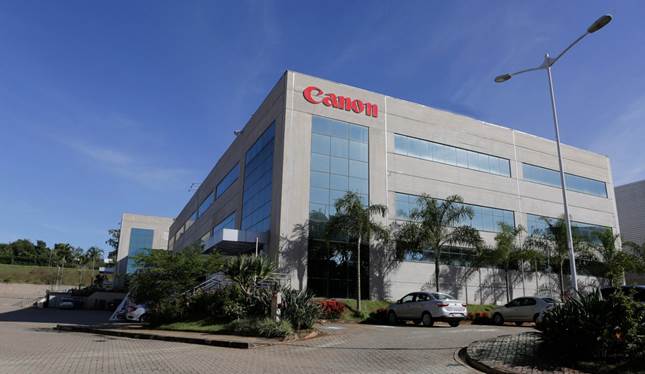 Project highlights:
In order to ensure the proper operation and production of Canon Medical System Brasil, Uniview's products are monitoring the office and factories 24/7 to prevent any problems. Around 50 pieces of IPC2122LR3-PF40-C were installed inside offices and NVR308-64E-B worked together to realize centralized management.
1. Motion Detection: when people enter and move in the area where IPC2122LR3-PF40-C is monitoring, the camera can send an alarm to the security guard, which prevents potential threats in important areas;
2. POE functions: IPC2122LR3-PF40-C is powered by POE, which is very easy to deploy. This makes the installation easier and more sufficient.
3. ONVIF conformance: as one of the full member of ONVIF, UNV offers products supporting Onvif Protocol. In this case, all the third-party IP cameras will be able to connect with NVR308-64E-B.
4. Smart functions: the NVR308-64E-B supports smart functions such as People counting, Face detection, Intrusion detection, Cross line detection, Fisheye Dewariping, auto-tracking, etc.
5. N+1 Hot spare: the NVR308-64E-B supports N+1 Hot spare function, which can enhance data stability and protect against data loss.