December 10th, 2018 - Uniview, the global pioneer and leader of IP video surveillance, is pleased to announce that the Uniview Vietnam branch office is opening. The office, located at Floor 3, VMT Building, No.1 Alley 82, Duy Tan, Cau Giay, Hanoi, represents the company's strong commitment to the Vietnam market and speaks to its rapid growth in Vietnam.
Founded in 2011, Uniview Technologies now is the third largest video surveillance manufacturer in China and the 6th largest globally. Unlike the other big Chinese manufactures Uniview is first and foremost a networking company and that networking core makes Uniview's take on the CCTV market rather different from those of its competitors.
Uniview have certainly grown fast – our revenues have grown ten times and our staff numbers have increased five times since we were founded in 2011. R&D is important for our future success in the CCTV market – every year there are major advances in technology and we must keep up. The speed of change in the market is so rapid that after 3 years the latest technology has been superseded. Our aim is to become a global leader in the video surveillance industry which endeavors to build a safer world by providing professional, reliable and cutting-edge products and services.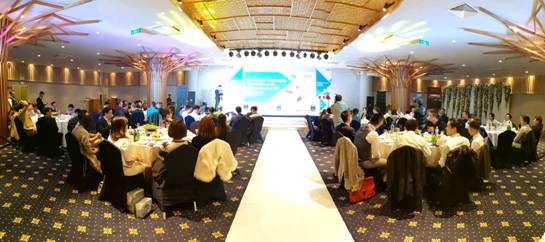 2018 is an important year for Uniview because this year we have opened six offices in overseas market, marking a further step to get closer to our partners with faster and more localized service and support. Last month, we just witnessed our offices established in Korea and Russia, and in this happy month, as the Christmas and new year coming, we are here together to witness the opening of Uniview Vietnam office.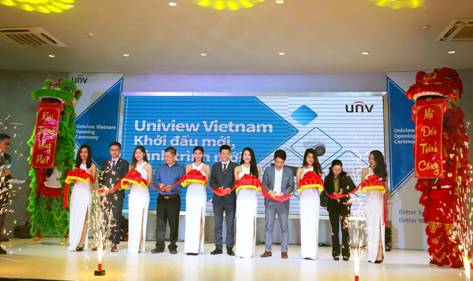 We both know that Vietnam's economy is developing rapidly. There is no doubt that Uniview will invest more resources into Vietnam market. And with the extensive growth, the need of the local office has become more and more significant.
After the establishment of Uniview Vietnam Office, Uniview will be able to better stick to its customer-oriented strategy, focusing on building a consistent and stable market structure, protect the pricing system, and provide more customized technology and solutions to meet different customer needs. And what most important thing is that we are more pleasured to gather more partners who are willing to get stronger with Uniview, we appreciate to support our customers over the years. Please trust that you will be the big winner with Uniview.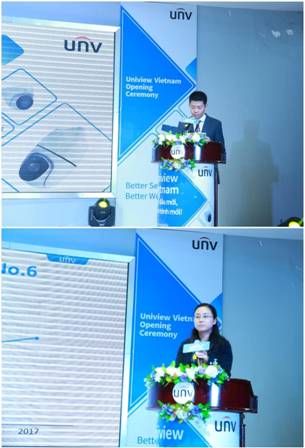 Uniview always think ahead. To create the tough enough product to conquer every unfavourable environment, and sensible enough product to adapt to complicated light and network conditions, we pioneered innovative technologies in products research and development. Uniview will always insist on high quality and innovation, trying to provide the best price and good user experience for our customers. We would always put our partners' benefit in the core position. We do have the strong confidence that Uniview will be fully recognized by global valued customers as the manufacturer of advanced and applicable solutions. And opening of new branch office in Vietnam is the first step.
#About Uniview#
Uniview is the leading supplier of video surveillance products and solutions. With more than 10 years experiences in IP video surveillance, Uniview now is the 6th largest manufacturer worldwide and No.3 in China(IHS Market). Uniview delivered products and solutions to more than 145 countries and regions.
In the future, Uniview will insist on providing high quality products and professional services. We will continue using our best endeavors to protect customers' benefits and provide better quality products and services.
For more information, please visit our website at www.uniview.com.