公共エリア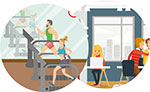 Public areas (canteens, corridors and gymnasiums) and interior areas (offices, file rooms and storage rooms) have different feaures and mornitoring needs. A comprehensive and sophisticated building surveillance solution needs to adapt to different scenes accordingly.
Privacy Mask
In order to better protect privacy, a mask area could be configured on monitoring area on certain scenarios such as the numeric keypad of an ATM machine. When PTZ dome camera changes the position or zooms, the privacy mask will be adjusted accordingly to protect the area all along.
One single monitoring image can display up to 8 privacy masks. Certain models of UNV cameras support to configure up to 24 privacy masks.

Smart Detections - Intrusion / Defocus / Scene Change / Audio Detection
By implementing Intrusion Detection in controlled areas such as balconies, pipe shafts and electricity distribution rooms, UNV camera are enabled to prevent unauthorized access and deliver alert reminder.
Implementing Defocus and Scene Change Detection in critical areas such as accounts offices, file rooms and storage rooms. UNV cameras can prevent data loss by deliberate tampering or other monitoring interruptions.
Most smart detections are based on visual clues to detect abnormal situations, while in some situations, audio information (sudden audio change) is regarded as a better proof for detect a given event.
Implementing Audio Detection in warehouse or other areas listed above enables UNV cameras to provide all-round protections for building asserts.
UNV cameras support various audio detection types, including Sudden Rise, Sudden Fall, Sudden Change and Threshold.

Smart IR
Smart IR is an intelligent IR adaptive control technology which can balance the luminance level between distant and nearby areas so that the cameras are able to provide consistent clear image under low Lux scenes.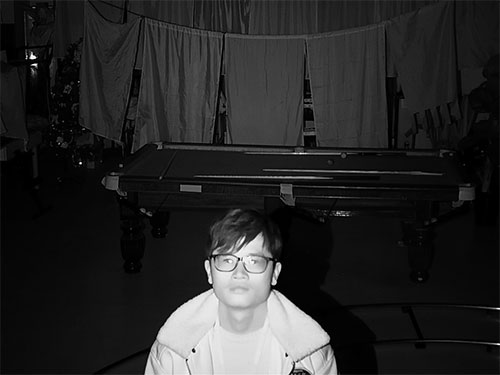 Smart IR ON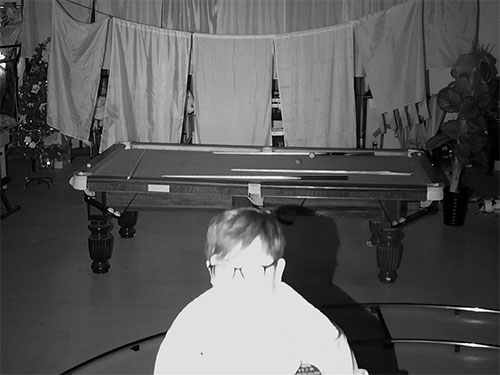 Smart IR OFF
Certain models of UNV cameras with LED Infrared enable the IR illumination to reach up to 200m (656ft). UNV PTZ dome cameras with LED Infrared enable the IR illumination to reach up to 250m (820ft), and UNV Laser IR PTZ dome cameras can even reach up to 500m (1640ft).
UNV cameras can satisfy different illumination requirements for almost any building scenarios application.
Corridor Mode
There is a great waste on conventional 16:9 image display format in terms of long and narrow areas. UNV Corridor Mode helps to effectively reduce invalid monitoring regions and shows more details in the important monitoring area. Both UNV NVRs and EZVMS support live view and playback display in corridor mode.