Background
Balkan Bet, one of Serbia's largest casino chains, was founded in 2000 and took its name from the location of the first open payment point in the Balkan Hotel. Nowadays, Balkan Bet has more than 120 branches throughout Serbia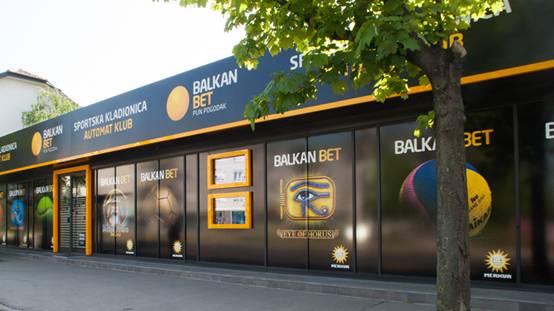 Challenge
In recent days, Balkan Bet has decided to upgrade its current indoor and outdoor display devices to more advanced LED solutions through a pilot store. For indoor LED screens, in addition to the normal LED screen of 2 square meters, Balkan has also required a cube structure that seamlessly connects between the four rectangular screens, for a total of approximately 5 square meters.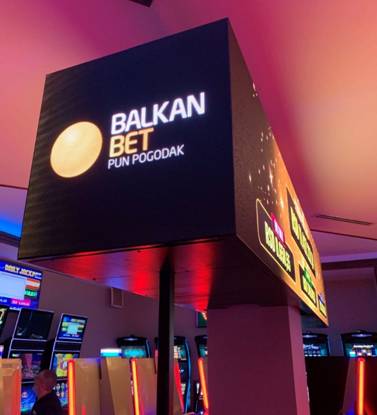 Waterproofing and high brightness are required for outdoor LED screens. On this basis, Uniview uses IP65 modules with a high level of protection and brightness to ensure that the device works steadily and adapts to the outdoor environment. What's more, customers has also required for an easy-to-maintain product due to its suspended installation environment.
Solution and Products
Uniview and distributor Antenall has recommended Balkan Bet using the indoor fine pixel LED MW7225, the cost-effective XA series module and outdoor routine pixel LED MW7504 belonging to the KS series.
UNV Indoor fine pixel LED cabinets adopt sophisticated manufacturing materials to ensure stability and reliability. Real seamless splicing and perfect display provide customers with an immersive visual experience. Moreover, to better protect the viewer's eyes, UNV LEDs are equipped with eye protection technology, image enhancement and low brightness with high grayscale technology. In addition, UNV's complete front maintenance mode and hot-swapping greatly improve maintenance efficiency and make installation more convenient.
In the Balkan Bet four-sided LED wall project, two image receiver sending boxes are used to realize the display of two different images on both sides of four walls to fully meet the requirements of the partner.