Commercial Garden Complex M Avenue in Marrakech Relies On Advanced Uniview Security System to Alleviate Risks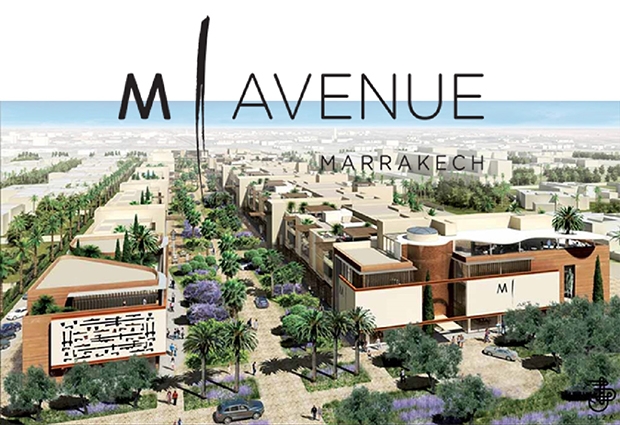 UNV surveillance solution offers optimized security management for customers and improved overall experiences for visitors at M Avenue, Marrakech.
M Avenue in a Nutshell
M Avenue is a 500-metre long "Garden Avenue", located in the heart of Marrakech. It runs alongside the Four Seasons Resort and connects the Palais des Congrès on Boulevard Mohamed VI with the Ménara Gardens. As an extension of the city center, it extends over 5 hectares of land with nearly 100,000 square meters. The breathtaking Avenue also has car and pedestrian access under the palm trees, surrounded by gardens and shops.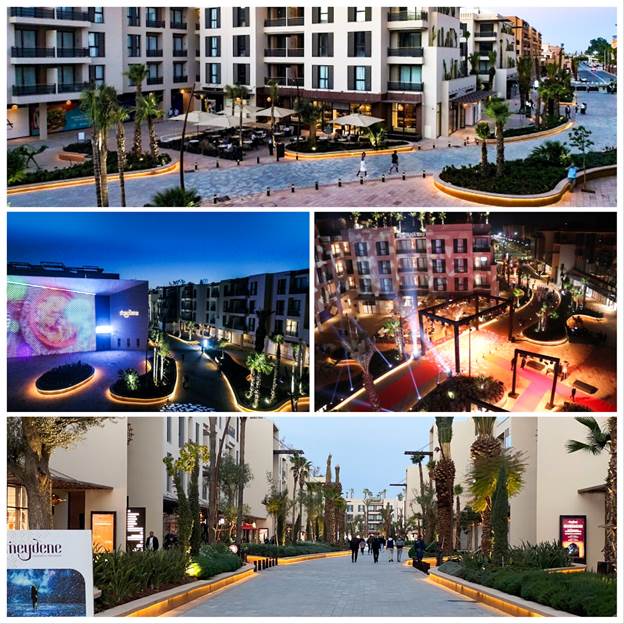 Considering the complicity and the scale of the Avenue, security system can be challenging
M Avenue aimed at equipping " the Pestana CR7, residences, offices, health and wellness centers, shops, restaurants, cafes, art galleries and a cultural center" with thorough video surveillance protection, providing its visitors and customers a safe environment to shop, dine, and relax. Considering the complicity and the scale of the Avenue, security system can be challenging since it is going to need much wider and clearer view. Keeping everything in mind, Uniview provided a solution that combines all kinds of cameras to cover very different locations, alongside with Unicorn and display equipment as management tools. Together, the devices are deployed to M Avenue to deliver a safer environment.
As a garden complex with various types of buildings from residence to entertainment facilities, the complicity and the capacity of surveillance system that required to gather and store the surveillance footages scared off tons of providers. However, as a leading industry surveillance provider, Uniview decided to use over 165 cameras, including PTZ cameras, PRIME-I IP bullet & dome cameras, Omniview multi-lens cameras to suit and cover all cuts and corners inside and at the perimeters of M Avenue and designed a well thought solution.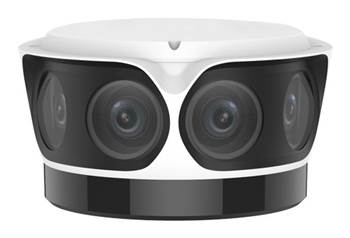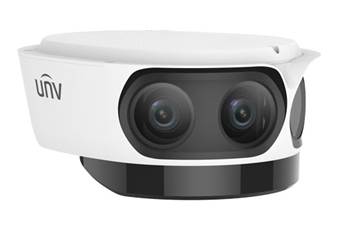 Since M Avenue has such a complicated layout. To cover all corners is a real challenge. In order to protect all facilities and streets without adding any heavy work load to the surveillance team, UNV 4K Starlight Multi-Lens Panoramic Network Camera was chosen for the plan for its clear and wide view. 4K Starlight Multi-Lens Panoramic Network Camera has a total of 4 cameras lenses inside the device, with each lens added, surveillance angle was broadened, and monitored area was expanded. In addition to expanded monitored area, the 4K, 120dB WDR features, gives 4K Starlight a wider and clearer image with much less distortion, providing the security team a smooth surveillance experience.
Meticulously designed, seamless collaboration, maximized efficiency.
The complicity of the management of the Avenue brings challenges to the security personnel. There could be times where multiple suspicious activities happen at the same time making it impossible for security personnel to approach in person. The plan will need smarter functions like remote management and deterrence. To kick the plan up a notch, Uniview's solution includes devices with Smart Intrusion Prevention that will automatically set off alarms to deter suspicious activities if anyone enters the restricted area. The alarm will be immediate, ergo, more effective than having security guard walking to the incident site and deal with it. Besides, with the ability to distinguish among plants, animals and human, false alarm will be greatly reduced.
With the amount of surveillance cameras running simultaneously, and footages coming in and out on a daily basis, there is a high capacity requirement for the computing and storage. UNV Unicorn has a capacity of accessibility to 2000 channels, unified management of the cameras and NVRs. Hence, the reason why Unicorn is considered to the solution, for its astonishing storage and video integration and management ability. Providing convenience to customers, central backup makes the video stable and more reliable.
Taking every function into account, the meticulously designed UNV solution and M Avenue security personnel teaming up can improve security management efficiency.
The UNV solution: proven to deliver effective video security
During M Avenue's search for an ideal video technology supplier, Uniview stood out. "UNV products are excellent and with high quality of image better than others, but the most important thing is: the intelligent function such as Smart intrusion prevention was exactly what we were looking for to protect every area in M-Avenue easily", said Project Manager of M Avenue. "But just as importantly, Uniview demonstrated excellent credibility in deploying large-scale video security projects of this type".
Happier visitors, safer city
Director of security department, "Thanks to the high quality UNV technology, it provided the M Avenue in Marrakech with world-class video technology that solved a host of our security and operational challenges. Ever since UNV cameras were installed, there have been fewer incidents to deal with. We fully appreciate its professional service, and look forward to continuing our working relationship."
The win from M Avenue not only demonstrates Uniview's ability to design and deliver complicated and scalable projects but also shows Uniview's determination to develop and grow in local markets. In the future, Uniview will keep focusing on quality, and spare no efforts in developing new products and exploring new technology.